VoS has been a guild since 2002, before WoW started. We officially began our WoW journey on the US-Sargeras Realm on 11/26/2004 and are among the few guilds that have endured since the beginning of this game. We transferred to Stormreaver at the end of Cataclysm, the final Horde 25-man raiding guild left on Sargeras at the time. We transferred to Illidan at the end of WoD. Many of our players have been raiding together since Vanilla.
That was the old vosguild.com and this is the new.
2011 . 08 . 12
NEVER FORGET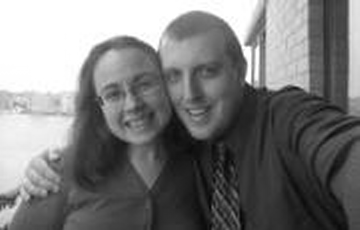 Let's all raise a glass to esteemed VoS member and NYC transplantee Emily Zenner +1 (Christopher Santero)! /politeclap
On one hand, Zenner wasted a lot of breath explaining how she wouldn't lie to me because of her feelings for me and how much she cared about me. On the other hand was everything Zenner posted on Facebook when she obviously presumed that I couldn't see any of it. Why did Zenner share something so quickly, eagerly, and widely with so many if she was going to insist with me that it was nothing? Why did Zenner insist that questions should only be directed to her alone? Zenner said she was only looking out for me and doing what was best for me! I saw that. So did everybody else! FOH. The North Remembers.
We will all get to know her a little better—together—in due time but until then here are a few words she has owned since 2011.
Happy Valentine's Day everybody.
sophistry




noun

1. a subtle, tricky, superficially plausible, but generally fallacious method of reasoning

2. a false argument; sophism
sophistry




noun

1. (countable) An argument that seems plausible, but is fallacious or misleading, especially one devised deliberately to be so

2. (uncountable) The art of using deceptive speech or writing

3. (uncountable) Cunning or trickery
prevarication




1. the act of speaking falsely or misleadingly; deliberately misstate or create an incorrect impression; lie
inveterate




1. firmly established by long persistence - the inveterate tendency to overlook the obvious

2. confirmed in a habit : habitual - an inveterate liar
duplicity




noun

1. dishonest behavior that is meant to trick someone

2. contradictory doubleness of thought, speech, or action; especially : the belying of one's true intentions by deceptive words or action
doublespeak




noun

1. language that can be understood in more than one way and that is used to trick or deceive people

2. language used to deceive usually through concealment or misrepresentation of truth
two-faced




adjective

1. not honest or sincere : saying different things to different people in order to get their approval instead of speaking and behaving honestly
two-faced




adjective

1. deceitful, hypocritical or duplicitous
two-faced




adjective

1. someone who is insincere or who acts one way in certain situations and then in a contrary manner in others.
patronize




verb

1. to talk to (someone) in a way that shows that you believe you are more intelligent or better than other people
condescension




noun

1. the attitude or behavior of people who believe they are more intelligent or better than other people
cognitive dissonance




noun

1. psychological conflict resulting from incongruous beliefs and attitudes held simultaneously